Film on Cockatoo Island – 'the jewel in Sydney's location crown'
Situated at the heart of Sydney's magnificent harbour, this impressive UNESCO World-Heritage listed island offers filmmakers a truly unique location to film, set across 18 hectares (44+ acres) of land steeped in colonial and industrial history.
The largest island in the harbour, Cockatoo Island houses more than 70 buildings and over 80 colonial and industrial assets and offers access to vast industrial spaces, convict-era sandstone buildings and dramatic cliff faces, not to mention spectacular waterfront views.
Off-Off-limits for more than 100 years, the island was first used as a penal establishment in 1839 before becoming a girls' industrial school and reformatory and then Australia's leading shipyard from 1870. In 1913 the island became the Naval Dockyard of the Royal Australian Navy until closing as a shipyard in 1991.
Acquired by the Sydney Harbour Federation Trust in 2001, the island was opened to the public in 2007 following extensive remediation works, and gained UNESCO World-Heritage status in 2010.
Filming on the Island
As well as regularly being used for contemporary arts and live performances, the island is also used for a variety of screen projects.
In 2009 the island played Stryker's nuclear complex in Hugh Jackman's X-Men Origins: Wolverine; in 2013 it was transformed into a prisoner-of-war camp for Angelina Jolie's Unbroken; and in 2018 Pacific Rim Uprising built and shot in the island's spectacular Turbine Hall, which when built in 1946 was the largest hall in the Southern Hemisphere.
The island has also been used extensively for commercial advertising campaigns and for television series such as Australian MasterChef and Australian Ninja Warrior.
Location and Facilities
Cockatoo Island is located in the centre of Sydney Harbour with easy access from downtown Sydney and the Parramatta River.
The island offers a range of apartments, pop-up hotel suites and even camping options (with access to a large communal kitchen with free BBQs, fridges, microwaves, boiling water, hot showers and toilets on site). See more information here.
There are two main cafes on the island, Societe Overboard and the Cockatoo Island Marine Centre and from time to time, pop-up bars and cafes.
Getting to Cockatoo Island
Cockatoo Island is a 15-minute ferry ride from the main ferry terminals servicing downtown Sydney. Water taxis are also available from various locations on the Sydney Harbour.
When shooting on the island, an operating barge is available for hire to transport equipment. The barge is 17m long x 6m wide and can accommodate one semi-trailer with a wheel base of 16.6m x 3m wide, and a weight of 40 tonnes. It is loaded at nearby Woolwich Dock, where travel time to the island is approximately 10 minutes in each direction.
How do I film on Cockatoo Island?
Cockatoo Island is film-friendly and welcomes enquiries about filming on the island. To find out more or to check availability and location fees, please contact the Sydney Harbour Federation Trust via email at [email protected] or on +61 2 8969 2100.
Applications for filming can also be made via the form here which should be emailed to the same email address.
Find out more about filming across NSW
Contact the Create NSW Screen Destination Attraction team at [email protected] for assistance on locations, technical and creative talent, studio space, post production and visual effects facilities or any other aspect of filming.
Location images of Cockatoo Island
Sydney and regional NSW location images (including Cockatoo Island) are available online at www.screen.nsw.gov.au/reel-scout and on the free Create NSW "Screen NSW Film Scout" iPhone app on iTunes.
What do filmmakers and location managers think of Cockatoo Island? 
"I first saw Cockatoo Island on arrival straight off the plane from Los Angeles. Traversing the harbor awoke my senses and as we docked on the island, the riches came into close focus. So many possibilities exist on what became a virtual backlot. The authorities were so understanding and cooperative which made for a wonderful experience. I truly hope that I get a chance to return again."

Clayton Townsend – Producer, Unbroken
"It's true to say that if it had not been for the unique look of Cockatoo Island, Unbroken may not have come to Sydney. Its bleak, industrial look and scale made it a perfect location to replicate a prison camp in Japan and being surrounded by water gave it the security and privacy to mount a production with such famous principals. The logistics of getting crew, equipment and sets on and off the island are now routine and the Sydney Harbour Federation Trust give great support to make it work. Cockatoo Island is the jewel in Sydney's location crown."

Phillip Roope – Supervising Location Manager, Unbroken
"Cockatoo Island offered an extraordinary variety and depth of gritty, textural locations for X-Men Origins: Wolverine, creating huge on-screen value for every location dollar spent. Logistically, it was surprisingly easy to access and had ample space for production vehicles, set-builds and support offices. Since then it has hosted several other major productions, all very successfully – so it should be top of any producer's hit list when scouting Sydney!"

Mary Barltrop – Location Scout, X-Men Origins: Wolverine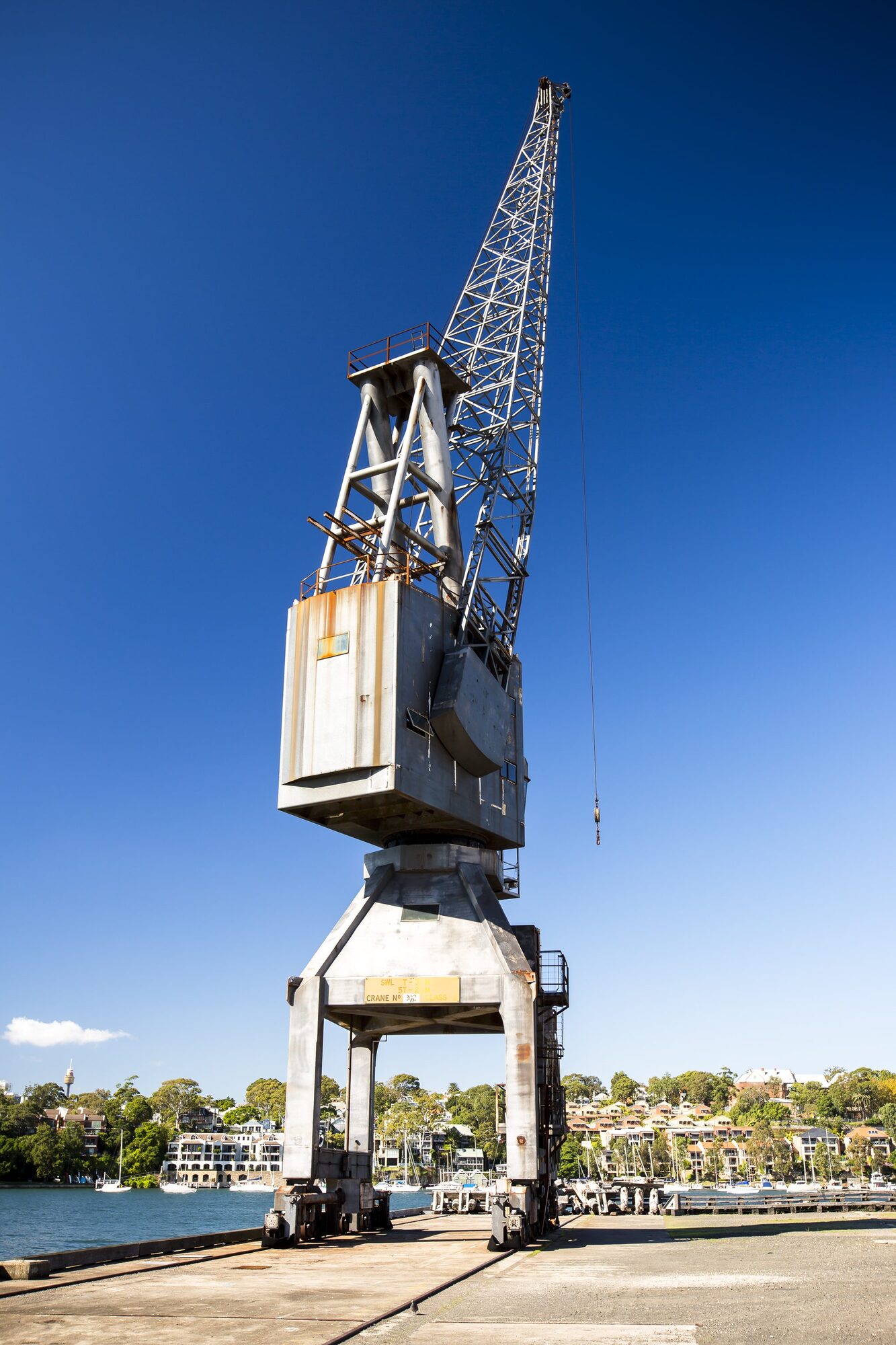 Location shots of Cockatoo Island: Geoff Magee